Special Events
If you love horses, y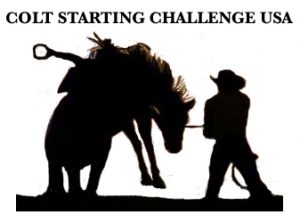 ou will enjoy watching experienced horse trainers from around the Country gentle, start, and ride unbroke horses in just a few hours – with sessions Friday, Saturday and Sunday of the expo. How is this possible? These horse trainers are not only very talented, but they are using Natural Horsemanship methods. This technique speeds up the process of starting and gentling a horse. Our event is not only to entertain you, but also to educate you about how a horse thinks, operates, and responds to a Horse Trainer's cues using body language. Watch and listen as each trainer takes a turn explaining what they are doing and why, as they all work their horses at the same time. You will see the unique personalities of not only the horses, but also of the Contestants, and their original concepts to starting colts.  Visit Colt Starting Challenge USA for more details. 
Are you interested in participating??
We will not only need competitors for this event, but also horses.
Colt Starting Challenge USA will oversee all aspects of the competition including the application process for horses and trainers.
Please note – as of January 30, all horses have been selected.
Enter as a contestant – read the rules here and call (808) 250-9949 for details specific to the Northwest Horse Fair & Expo to enter.
Watch all the action at the expo in the Akins Trailer Sales (Calapooia) Arena:
Friday 6:00 pm – 9:00 pm
Saturday 6:00 pm – 9:00 pm
Sunday 1:30 pm – 3:30 pm
BreyerWest

 ®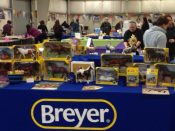 BreyerWest is a fun model horse event featuring model horse hobby demonstrations, model horse shows and fun equine-related crafts for kids and adults.
Friday will feature an Open Model Horse Show and Free Stablemates Painting.
Saturday will feature Workshops, Free Stablemates Painting, Hobby Information Booth, and Model Signing with Maggie Bennett and Melanie Miller. Workshops will include Kristian Beverly teaching Make A Leather Halter, Maggie Bennett teaching Painting A Micro Mini, and Kylee Parks teaching participants how to Sculpt a Medallion.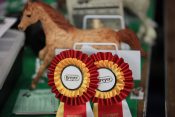 Sunday will feature a Youth/Novice Model Horse Show from 9:30 am-2:30 pm, Hobby Information Booth all day, and Free Stablemates Painting all day.
The complete schedule can be found here.
Information on registration for model shows and workshops – click here