Special Events
Ultimate Super Horse Challenge
Charles Wilhelm is bringing his Ultimate Super Horse Challenge to the 2016 Northwest Horse Fair & Expo!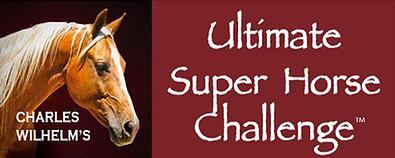 A Super Horse can do extraordinary things – participate in a parade one day, work cows the next, compete in a cowboy dressage show the following day, and more! This versatility challenge is open to all disciplines and is designed to showcase the rider's communication and the relaxation, lightness, and responsiveness of the horse throughout four events.
Win a custom saddle, championship buckle, cash, sponsor products, & other great prizes!
---
BreyerWest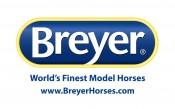 Breyer Horse will be hosting BreyerWest at NorthWest Horse Fair and Expo, March 18-20! The weekend will include two live model horse shows, hands-on model horse hobby demonstrations, workshops with hobby experts, FREE Stablemates painting and lots o

f fun with model horses! Learn more about the model horse hobby, paint your very own Breyer Model or show your models. Registration and full event details will be announced soon on BreyerHorses.com as well as this page.
Find information on Show Rules, Class Lists and Instructions here: http://ww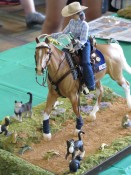 w.breyerhorses.com/breyerwest16
Click here for BreyerWest 2016 Schedule
---
Live Breyer Portrait Model

A Live Breyer Portrait Model horses will be in attendance at the Northwest Horse Fair & Expo, meeting the public, signing autographs, doing demonstrations and photo opportunities throughout the weekend!
Smokin' Doubledutch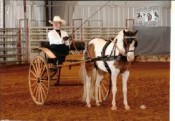 Owned by Tami Platt of Rainy Day Ponies, Smokin' Doubledutch has been named the Quarter Pony Associations (QPA) Overall High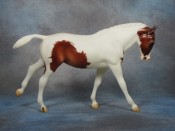 Point Quarter Pony or Reserve High Point an incredible 6 times over the last 8 years.  In 2007, she earned the Superior Champion title when she attained Register of Honors in halter, trail, driving and equitation.  The next year, she was awarded the Versatility Champion title after receiving her 5th Register of Meritt title.  In 2009, she also received the honor of being named the QPA's first Supreme Champion!  This feat was accomplished by earning five Superior titles in the following divisions: halter, trail, driving, English & Equitation.  As Smokin' Doubledutch's record shows, there is no height requirement for success!
"Dutch" will be available daily in the Courtyard for Autographs and Photographs
Friday
10:30am – 12:00pm
2:00pm – 3:30pm
Saturday
10:30am – 12:00pm
4:30pm – 6:00pm
Sunday
1:30pm – 3:30pm
"Dutch" will have arena demonstrations
Friday: 4:30 pm in the Akins Trailer Sales Arena
Saturday 1:30 pm in the Horse Barn Arena
Sunday 11:00 am in the Horse Barn Arena
Additionally, "Dutch" will participate with the International Quarter Pony Breed Demo daily.