Attend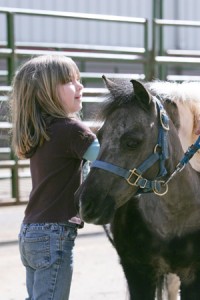 March 12, 2020
Last night the Governor of Oregon announced a ban on all gatherings over 250 people effective immediately for a period of four weeks.  This leaves us with no choice but to cancel the 2020 Northwest Horse Fair & Expo scheduled for March 20-22 in Albany, Oregon.  It is an unavoidable but heartbreaking turn of events for all of us involved. 
We know this leaves many of you with questions.  Please be patient with our office as we navigate the logistics this involves.  We will continue to communicate and have more solid answers for you in the upcoming days.  We appreciate your patience during this time.
Mark your calendars for March 26-28, 2021 and plan to enjoy the Northwest Horse Fair & Expo again.
Judith Anne Cloe
Owner, Northwest Horse Fair & Expo
Held at the Linn County Fair & Expo Center in Albany, Oregon, the Northwest Horse Fair & Expo is a great equine get-away weekend that's fun for the whole family. All host hotels and three RV Parks are conveniently located within half a mile of the facility. Reconnect with horsey friends you haven't seen for a while, take the 4-H club for a weekend of education or enjoy a spring-break destination for an economical weekend of horse-n-round.
Please leave your pets at home; no pets are permitted at the expo. Certified Assist animals are permitted, but must be on leash and identified.