Tickets
Purchase tickets in advance or at the gate
Admission to the event is all-inclusive. Ticket includes all clinics, lectures, demonstrations, the trade show and any special events.
No tickets are required to view the first phase of the Mustang Adoption Challenge on Thursday March 22nd – no access to barns or trade show Thursday evening
Daily admission purchased at the gate (cash only)
$14.00 for adults
$12.00 for seniors ages 65+
$7.00 for children ages 6-12
Children ages 5 & under are free.
Parking Fee: Facility charges $4.00 per vehicle.
Daily admission purchased in advance (for a discount)
$12.00 for adults
$10 for seniors ages 65+
$6.00 for children ages 6-12
children ages 5 and under are free.
Advance sale tickets good for any ONE day – good ONE DAY ONLY
(Advance sale tickets available for purchase until Thursday, March 22nd)
Note – tickets are available in store only.
If you know of a feed store or tack shop in your area you would like to carry tickets please contact our office with their information
2018 Ticket Outlets
Friday, March 23rd is Food Drive Friday
Help us give back to the host community – participate in the food drive to benefit the Albany Helping Hands Homeless Shelter
Attendees will receive $1.00 off gate admission in return for their donation of a non-perishable food item.
Not good on advance sale tickets.  Limit one discount per person.
Sunday, March 25th is Youth Day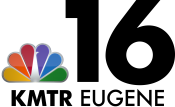 Youth Day Sponsor
On Youth Day, Admission is FREE to Children ages 12 & under and 4-H and Pony Club Members ages 13-18 with current club ID presented at the gate with a paid adult admission